---
Excursion destinations
From the Seighof you can take countless day trips or just short visits to cultural sights and natural spectacles. You will be thrilled how many possibilities for leisure activities you will find around Saalbach-Hinterglemm. Here are just a few suggestions from us: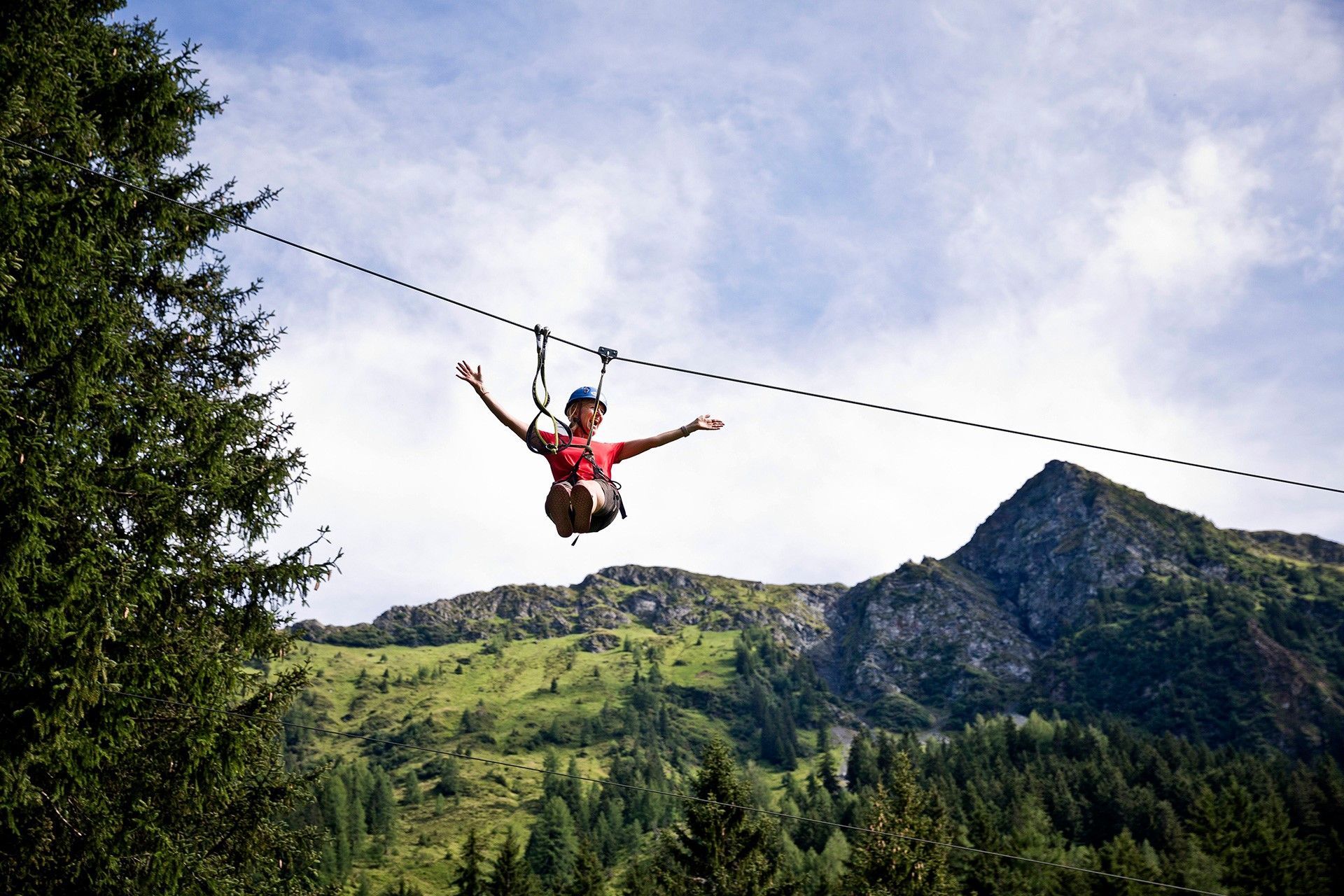 Mega Flying Fox
With a total length of over 8 kilometers, 200 different stations and 30 rope slides at different levels from 3 to 40 meters high, the Saalbach Hinterglemmer High Ropes Park is considered the largest in Europe.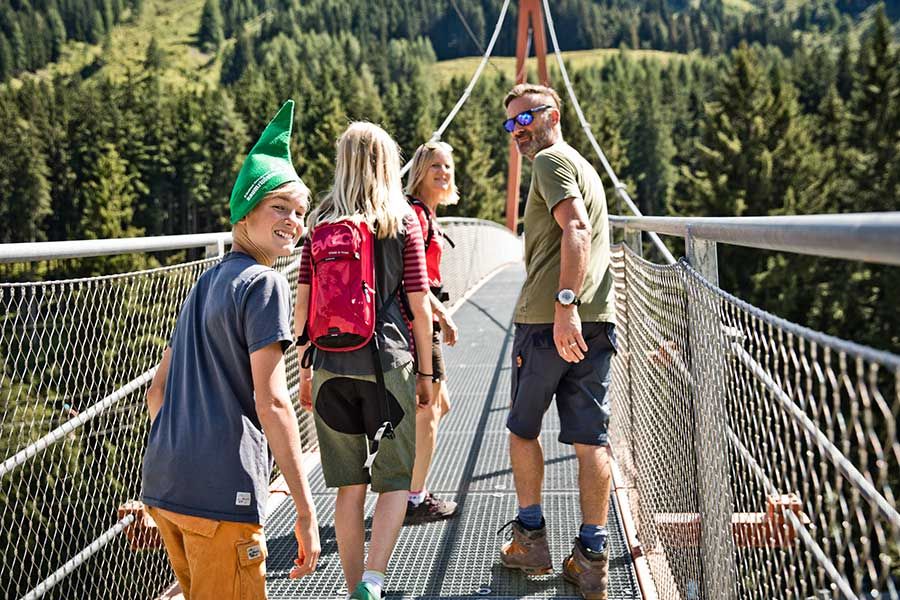 Golden Gate & Baumzipfelweg
In the valley head of Saalbach Hinterglemm is the highest summit hiking trail in Europe. In combination with the "Golden Gate Bridge of the Alps", the excursion destination represents a unique project worldwide.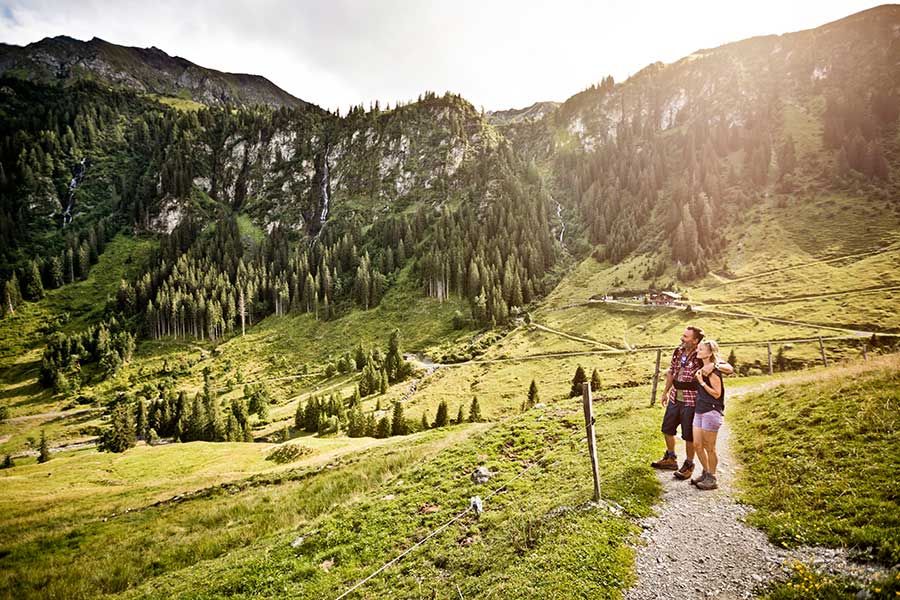 Hiker's paradise
Over 400 km of hiking trails want to be explored after a fortifying breakfast at the Home of Lässig. Along picturesque mountain lakes, through deep green shady forests, over scenic ridges and gentle alpine pastures or through rocky climbs, it leads up to unforgettable summit happiness.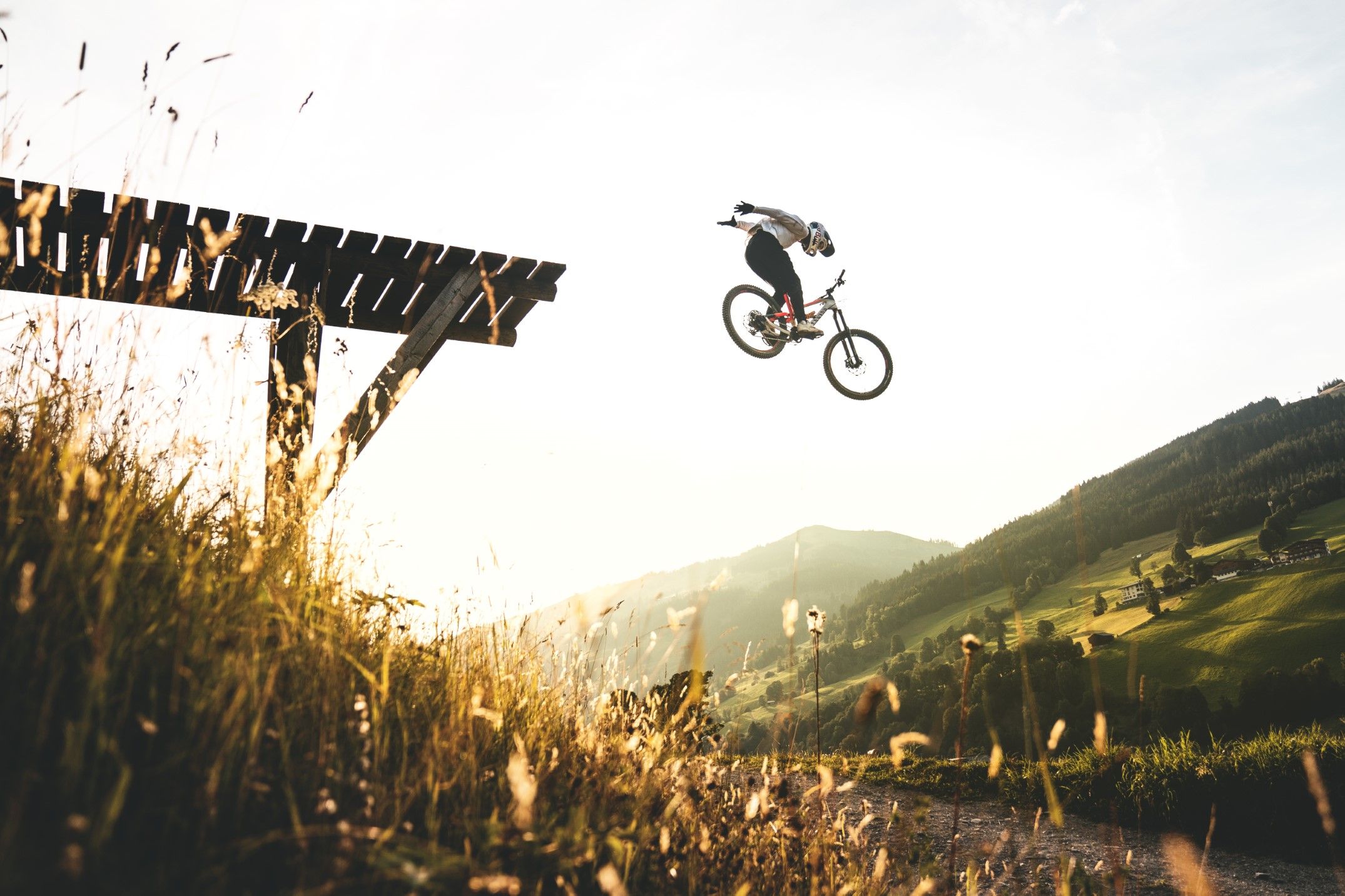 Bikepark
Over 80 km of finest lines & trails and up to 9 top modern mountain railroads on 7 mountains ensure boundless bike experiences in the Home of Lässig. Six modern mountain railroads in Saalbach Hinterglemm, two in Leogang and one in Fieberbrunn bring bikers quickly and comfortably to the most beautiful peaks and to the most casual trails.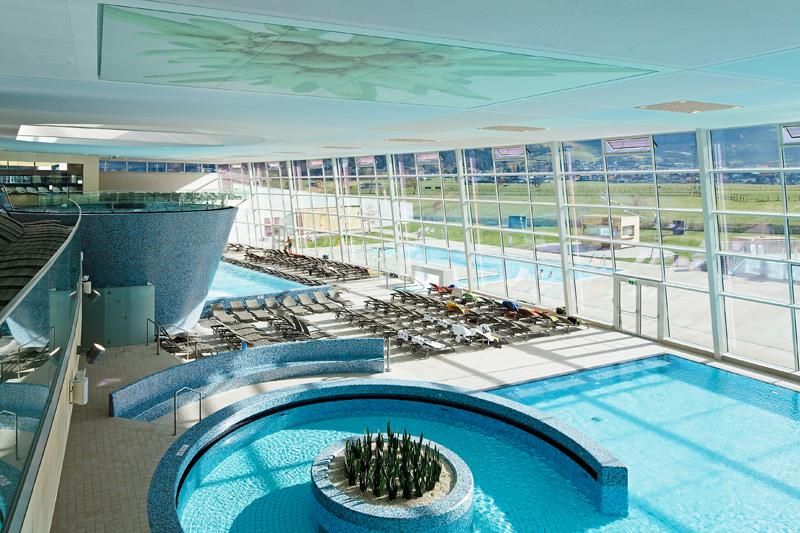 Therme Tauern Spa Kaprun
The SPA water and sauna world spreads out with 12 pools, 10 saunas and steam baths, as well as spacious relaxation zones inside and outside on about 20,000m². The panorama can be enjoyed in peace and indulge in the soothing SPA experience, because for children there is a separate children's SPA Kidstein.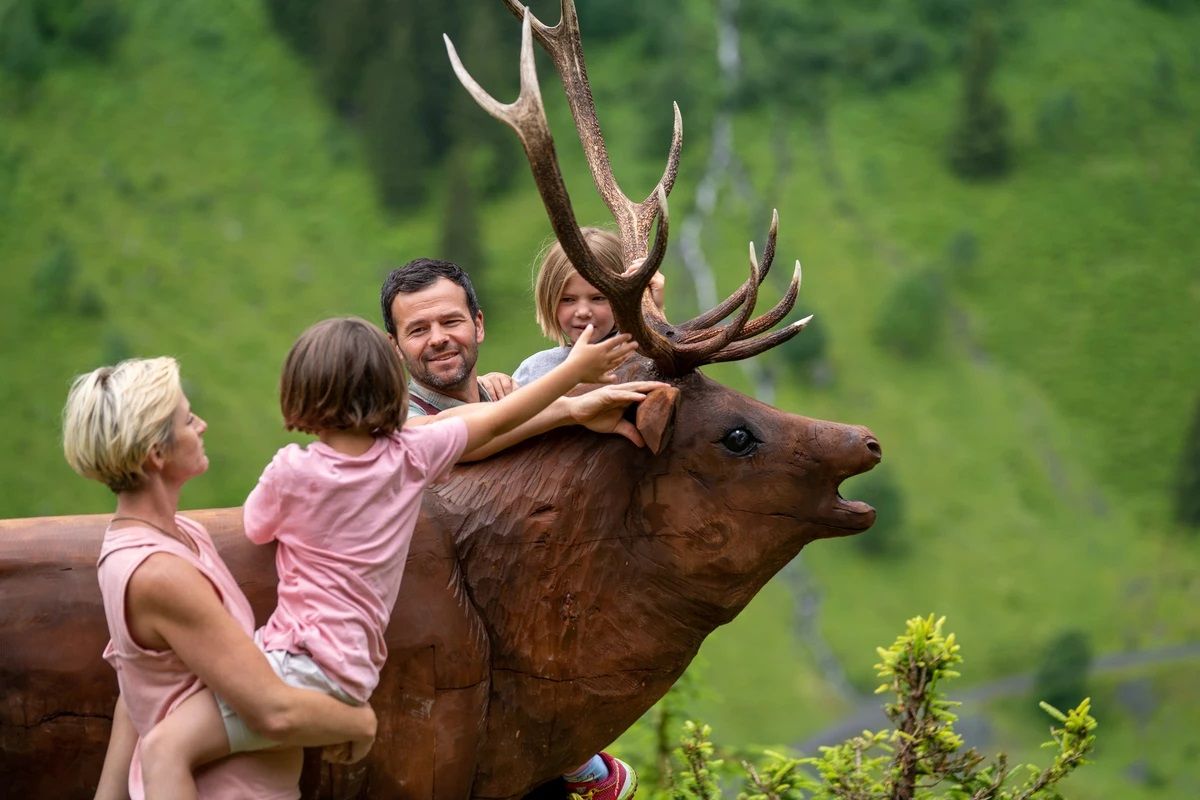 Wildlife Trail
On the new Wildlife Trail, you explore together with Lilo and Ossi which animals are at home in the Glemmtal, how they look and live and learn funny details about the animal inhabitants.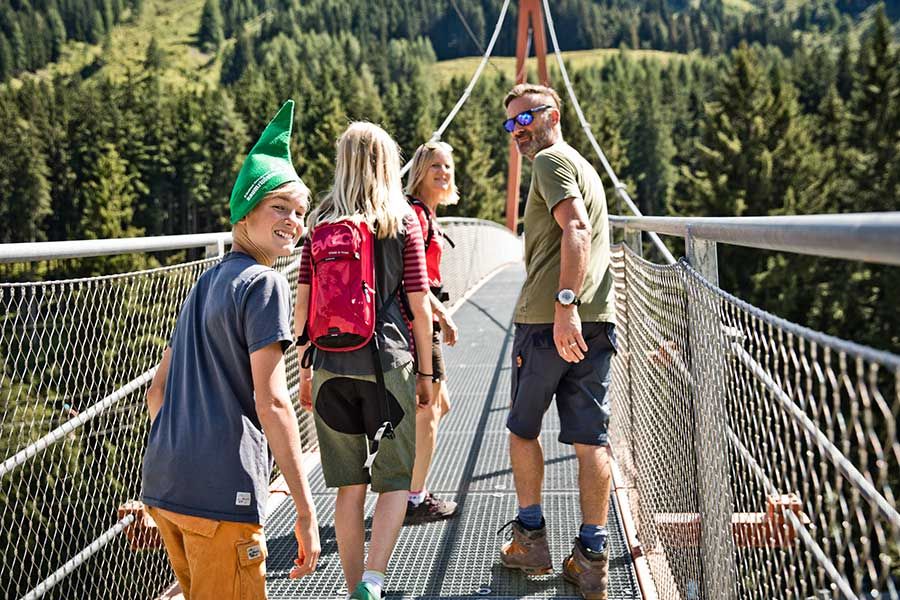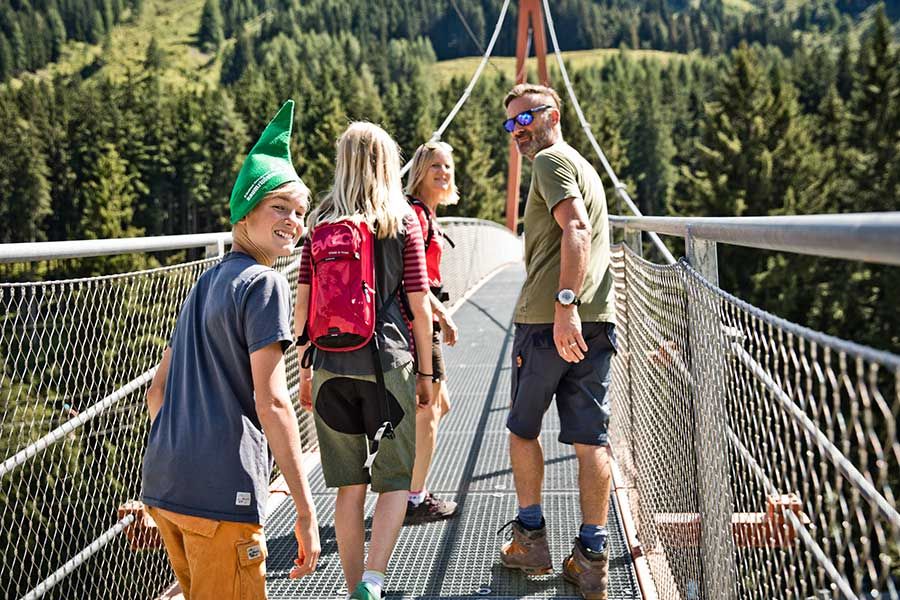 Special: Baumzipfelweg + Golden Gate Bridge der Alpen
At the head of the valley in Saalbach-Hinterglemm is the highest summit hiking trail in Europe. In combination with the "Golden Gate Bridge of the Alps", this represents a globally unique excursion destination. An experience for the whole family!
The Wipfelwanderweg is about 1 km long, partly 30 m above the forest floor and has as a highlight the 200 m long "Golden Gate Bridge of the Alps". Crossing the bridge at a height of up to 42 m offers a breathtaking panoramic view of the surrounding mountain scenery as well as of the high ropes course, whose course runs along the side and underneath the bridge.
Holiday at Seighof
Inquire NOW whether your apartment is still available for the period you want!